Company Overview
Blende Silver is focused on Zn-Pb-Ag project acquisition, exploration and development in Yukon and the N.W.T. The Company's flagship property is the resource-stage Blende Property in north-central Yukon, the largest carbonate-hosted Zn-Pb-Ag deposit in Yukon.
Media
Click to view the Blende Zn-Pb-Ag Deposit, Yukon - Virtual Tour
Upcoming Events
There are no upcoming events at this time.
Blende Silver Projects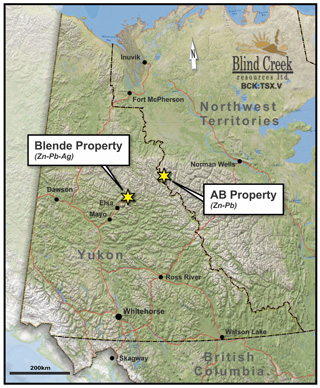 Recent News
Mar 17 2021

Feb 04 2021

Feb 01 2021

E-News Subscriptions
RSS Feed